| | |
| --- | --- |
| Sonia is the current President of Engineers Without Borders and is a fourth year Electrical Engineering student. Having been part of the travel team to Peru, she was able to work across civil, mechanical and biomedical engineering disciplines. As a 4th year member, it's been an honor for her to help indigenous populations with basic water systems and discover a world beyond academia. | Sam is a current fourth year biological systems engineering and will be going into his 4th year with EWB. He is thankful to be part of EWB because it allows him to gain real-world experience while helping people in other countries. While studying abroad last year at the Lund University in Sweden he was able to join their EWB chapter known as Ingenjörer utan gränser.​ |
| | |
| --- | --- |
| Nicolas is a fourth year Civil Engineering major and joined EWB in his freshman year. He has previously served as Peru project co-lead and President . He has traveled to Peru twice and enjoys applying his classwork to helping people. EWB has let him pursue his passion of facilitating access to basic human rights. Formerly, Nicolas was a beach lifeguard in San Diego and has over 50 water rescues. | Valerie is a third year Civil Engineering student. This is her second year with EWB and her first year on the board. She enjoys taking what she has learned in the classroom and applying it to solve real world problems in other communities. She hopes to travel with the Peru team this upcoming summer to serve the La Huaylla community. Valerie learned Spanish before she learned how to speak English. |
| | |
| --- | --- |
| Josh is a 3rd year Chemical Engineering major. He joined Engineers Without Borders for the opportunity to learn from the engineering experts in different communities. Different economical, political, and environmental situations require unique perspectives during the engineering process and he hopes to become exposed to these perspectives in order to become a stronger and more adaptable person. | Patrick is a 4th year civil engineering major. He joined EWB to meet other engineering students and learn transferable engineering skills while making a real-world impact. Fun fact: Patrick's traveled to all the Scandinavian and Nordic Countries. For EWB, Patrick runs our information systems, coordinates our mentorship program, and anything else related to a computer. |
| | |
| --- | --- |
| Alexandra is a 4th year Civil & Environmental Engineering major. She became involved with EWB as a freshman because of her desire to apply her engineering skills to the development of communities around the world. She really enjoys the culture of EWB and was part of the 2017 Peru travel team, and had an amazing time in the community! | Nathan is a sophomore majoring in mechanical engineering. This is his second year and he is excited to continue on with the club. He is glad to be a part of EWB because the club allows a group of passionate students to use their engineering studies to help communities that need it most. Nathan enjoys to go mountain biking when he is not busy with school or EWB. |
| | |
| --- | --- |
| Erich is a 5th year Mechanical Engineering major. He has been in EWB since last fall quarter. He is glad to be a part of EWB because he believes that this organization created one of the most effective and efficient means of change in rural areas that need it most. Erich is also very involved in the Cal Aggie Marching-Band Uh and can find him playing the trombone anywhere around campus. | Semaj is a 3rd year chemical engineering major. This is his 2nd with EWB. He loves the opportunity to go on amazing trips in different countries to assist and work alongside people from different cultures. He enjoys being able to take part in all of the fundraising, planning, and preparation that goes into assessment and implementation trips. Semaj comes from a large family, he is 3rd oldest of ten siblings. |
| | |
| --- | --- |
| Stephen is a 3rd year biochemical engineering student. He enjoys being a member of an organization that allows students to advocate and partake in serving communities who do not have access to vital resources. He is excited to see what the upcoming year has in store for the club. | |
| | |
| --- | --- |
| Hannah is the current Peru Project Co-Lead and the past Secretary for EWB. She joined EWB two years ago. She loves the club because of the amazing people and practical learning experiences. She travelled to Peru for the project's implementation trip. She wants to use her engineering knowledge to make a difference. | Evan is a 4th year mechanical engineering major and loves EWB because it gives students the opportunity to apply their knowledge to help others by working on real engineering projects. He has been part of EWB since his sophomore year. He loves applying the skills he has learned from class alongside community members during project trips. |
| | |
| --- | --- |
| Tanisha is a 3rd year mechanical engineering student. She has been a part of EWB since the beginning of her sophomore year. She is glad to be a part of EWB because it has allows her to use all the knowledge she has gained from the classroom and apply it to real world problems. She has gained life-long friends and have been able to learn a lot about different parts of the world. | Priyal is a 3rd year civil engineering major. She joined EWB her sophomore year. All of her experiences with the club have been incredibly rewarding. She enjoyed traveling this past summer to Indonesia and was able to form lasting relationships with the people in the community. She has always had a passion for helping developing countries so EWB has been a perfect fit. |
| | |
| --- | --- |
| Manesha is a 4th year chemical engineering major and joined EWB since her sophomore year. She is the co-lead for the Bolivia team and is looking forward to traveling for their assessment trip. She feels EWB provides a platform for her to connect and work with amazing UC Davis students who share the same interest to solve real-world problem and help bring a positive social impact to underprivileged communities. | Alison is a junior chemical engineering major and joined EWB her freshmen year. She loves EWB because she can use her skills and knowledge to help other people. She is so excited for all the fun adventures EWB will provide. In this club she has found people that share the same technical knowledge and also similar values. She strongly encourages everyone to join and be apart of something worthwhile. |
And You!
Become a Contributing Partner
​
​Impact the developing world by supporting our commitment to improving water delivery and sustainability

Become a Corporate Sponsor
​
Find out about this year's sponsorship packages. We have great things planned and need your help to make those a reality
Powered by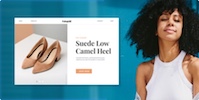 Create your own unique website with customizable templates.