Peru Project

---

The project in Peru is located in the small community of La Huaylla, in the region of Cajamarca in northern Peru. We are focused on improving their failing water distribution system that doesn't provide enough clean, drinkable water to meet the community's needs. Our team completed a two-week assessment trip in the summer of 2016 that involved collecting and analyzing data, and establishing relationships with the community and local government. In 2017, our team leveraged our community relationships to implement a purification solution. We look forward to continuing our relationship with Cajamarca and monitoring the effectiveness of our design.
Bolivia Project

---

Beginning in 2010, this team has been enormously successful in implementing a water distribution system in the Andean Highlands of Bolivia. Their work has included designing the system, purchasing materials, and communicating with community members consistently. Their most recent trip to Quincucirca was in the summer of 2014, where they monitored the 3,000-meter pipeline and worked on educating community members on its maintenance. Currently, the system is not functioning and is awaiting the construction of water tanks, a stream intake, a transmission line, and bridges. We continue to work with Quincucira to improve their water supply.
Powered by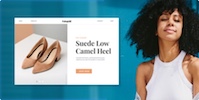 Create your own unique website with customizable templates.